Children Sub Commission
---
         WHO IS AT RISK FOR DROWNING?
Drowning is a leading cause of death for all children. According to the U.S. Centers for Disease Control, for every child who dies from drowning, another five receive emergency department care for non-fatal submersion injuries. Children 1 to 4 years old have the highest drowning rates and are most at-risk. Over the past 10 years in CT, there were 43 unintentional drowning deaths of children.
Drowning prevention information in English and Drowning prevention information in Spanish
---
"To receive your copy of episode one, Stand UP, a musical film about building kindness and
empathy along with interactive Building Kindness and Empathy Activity Guides for in person and
virtual lessons, register by clicking on the link below."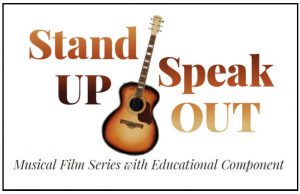 "Click here to look behind the scenes"
Social and emotional learning needs to be in place so every child has equitable access to critical skills, Click above for more information.
EMPATHY AND CONNECTION THROUGH THE ARTS!
The Commission and Stand Up and Speak Out work together to help foster a positive school climate for children and youth throughout Connecticut by building empathy through the arts with a musical about the effects of bullying. It addresses the effects that exclusion and negativity have on our youth and informs students about ways in which they can step up against the cycle of insensitivity.
The goal of the partnership is to raise awareness about the critical importance of Social and Emotional Learning (SEL) and to empower youth leaders. By leading with kindness, youth can combat negativity and exclusion. Building evidence-based programs is a way to reach those that have been affected.
Stand Up & Speak Out: Empathy & Connection Through The Arts – CWCSEO Full Video
Part 1:  Launching of the Showcase
Part 2:  Showcasing the Showcase
Part 3:  Responsive Panel
---
  (FGM) FEMALE GENITAL MUTILATION/CUTTING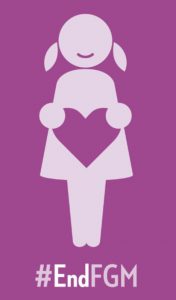 FACT SHEET       WHO WE ARE       LIST OF ENDORSERS        FGM VIDEOS
FGM/C involves altering or injuring the female genitalia for non-medical reasons, and is internationally recognized as a human rights violation that can cause negative health consequences, such as difficulties during childbirth, lifelong psychological and emotional trauma, and in some cases, even death.