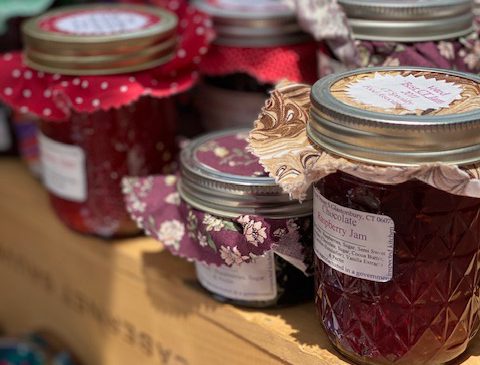 Pastry Dough
1½ cup unbleached all~purpose flour
¾ teaspoon kosher salt
½ teaspoon granulated sugar
1 stick + 1 tablespoon unsalted butter cut into ½~inch dice and frozen 10 minutes
4-6 tablespoons ice cold water
The Filling
4 cups fresh blackberries rinsed and drained
6 tablespoons granulated sugar
½ tablespoon all~purpose flour
⅛ teaspoon salt
¼ teaspoon freshly grated nutmeg
2 tablespoons unsalted butter thinly sliced
Instructions
Pastry Dough
Combine the flour, salt, and sugar. Put on a large cutting board and mix with your fingers to blend.
Put the frozen butter on top of the flour mixture and use a pastry cutter to cut the butter quickly into the flour until the mixture resembles coarse meal with some butter pieces as large as 1/2~inch.
Working quickly, gather the flour/butter mixture into a mound and, using your fingers, draw a trench lengthwise down the middle of the flour mixture. Sprinkle 1 tablespoon of the ice water down the length of the trench. With your fingers, fluff the flour so that it absorbs the water.
Redraw the trench and continue incorporating the ice water by tablespoons in the same way.
After you have incorporated 2~3 tablespoons of water, the dough should begin to clump together into large pieces. If there are any unincorporated flour areas, sprinkle them lightly with droplets of water and mix as before.
Gather the dough into a mass with the pastry scraper and the heal of your hand and push away from you. Repeat 3 times. Gather the dough into a flat disk and wrap tightly in plastic wrap. Refrigerate for at least 2 hours or overnight.
Assembling the Blackberry Cobbler
Preheat the oven to 425˚F.
Grease the bottom and sides of the baking dish with butter.
Fill the baking dish with the blackberries.
Mix together the sugar, flour, salt and nutmeg in a small bowl and sprinkle over the berries.
Pinch off pieces of the pastry dough and roll into several balls about 1~inch round. Flatten them slightly and place on top of the berries, leaving some space between them.
Place the sliced butter pieces in between the pastry dough.
Bake the cobbler in the preheated oven for 20 minutes.
Reduce the heat to 375˚F. and bake for 30 ~ 45 minutes more until the crust is a deep golden brown and the filling begins to bubble through the slits. Cool the cobbler on a rack until it is warm.
Serve with vanilla ice cream or whipped cream