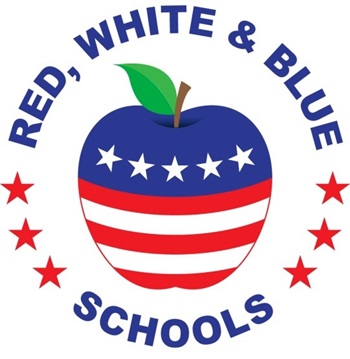 Lesson Plans & Additional Resources
FOUNDING DOCUMENTS OF GOVERNMENT RESOURCES 
Teacher Materials: 
Bill of Rights teaching plan (Constitution Center) 
How to teach primary sources (Library of Congress) 
Primary source analysis sheet (Library of Congress) 
Written document analysis sheet (National Archives)  
10 ways to use primary sources in classroom (Digital Public Library of America) 
Materials to teach primary sources (George W. Bush Presidential Library and Museum) 
Accessible video: Our Founding Documents (Described and Captioned Media Program-free registration required) 
The Founding Documents: Building a More Perfect Union for Elementary Students (Free live, interactive program from the National Archive's Center for Interactive Learning & Collaboration) 
GENERAL RESOURCES 
Secretary of the State of Connecticut 
'My Election, My Vote' lessons engage today's youth to take an active role in their citizenship and empower them to better understand the government and civic society in which they live. The lessons and student activities align with the Connecticut Social Studies Framework, the C3 Framework (College, Career, and Civic Life), the International Literacy Association for Reading Professionals and Literacy Coaches, and the National Council for Teachers of English policy briefs on digital and new literacies. 
Connecticut Humanities 
The goal of TeachIt is to bring Connecticut history into the classrooms through inquiry-based activities that allow students from elementary school to high school to apply disciplinary concepts, evaluate evidence, and draw informed conclusions. 
Seattle School District 
Civics For All offers a curriculum designed to facilitate civics lessons into any existing or new lesson for students at any age level. 
Connecticut Historical Society 
State of Connecticut 
The Connecticut History Society has developed educational programs that are inquiry-based to help students develop skills in observation, evidence-based reasoning, and critical thinking. They provide museum tours and outreach programs. 
State of Connecticut 
Connecticut's Public Libraries provide great resources for students to learn more about Connecticut history and civic engagement. The libraries frequently host events that educate students on a variety of topics and give students access to books, magazines, and other materials needed to succeed. 
Connecticut State Library 
The focus of the museum is on educating citizens and displaying objects focused on Connecticut's political, industrial, and military history. Each year over 20,000 students visit the exhibits to learn about the role Connecticut has played in the development of America from the colonial era to present.