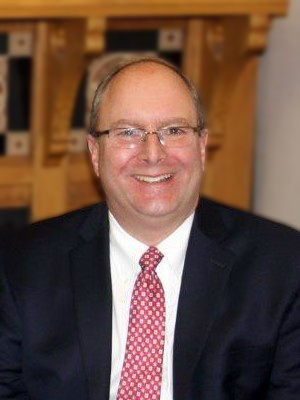 John C. Geragosian
State Auditor
---
John C. Geragosian was appointed as one of the two state auditors in January of 2011 by the President Pro Tempore of the Senate and Speaker of the House of the Connecticut General Assembly. His appointment was confirmed by the full House and Senate in February of 2011.
During his tenure as state auditor, the Auditors of Public Accounts has modernized its processes, changing to a software-based, paperless auditing system. Geragosian changed the office's peer review from a private accounting firm to the more comprehensive National Association of State Auditors, Comptrollers, and Treasurers (NASACT) peer review program. In addition, Geragosian has partnered with the other state auditor (Robert Kane) to increase the office's profile with the Connecticut General Assembly to have a greater impact on public policy. In 2018, the legislature passed a law changing the system of contracting, oversight, and payments to private special education providers who contract with municipalities and the state. The law was based on three related audits.
In 2018, Geragosian was appointed to the National State Auditors Association (NSAA) Executive Committee. Geragosian also serves on other NSAA committees including Emerging Leaders Conference Program, Human Resources, Time and Place. He also serves on the National Association of Auditors, Comptrollers and Treasurers (NASACT) Training and Professional Development Committee.
Prior to his appointment as state auditor, John served in the Connecticut House of Representatives for 16 years. Elected in November of 1994, he represented the 25th Assembly District which is located in the eastern and central portions of New Britain. John served as the co-chairperson of the Appropriations Committee.
Prior to serving in the legislature, Geragosian served in local government. He was an Alderman in the City of New Britain from 1989 to 1993. He is a graduate of the University of Connecticut with a B.A. in Political Science.
Geragosian is a lifelong resident of New Britain, where he lives with his wife, Audrey and his daughter Molly.